Light | Waves
Parrish Art Museum, Water Mill, NY
July 16 - OCTOBER 15, 2017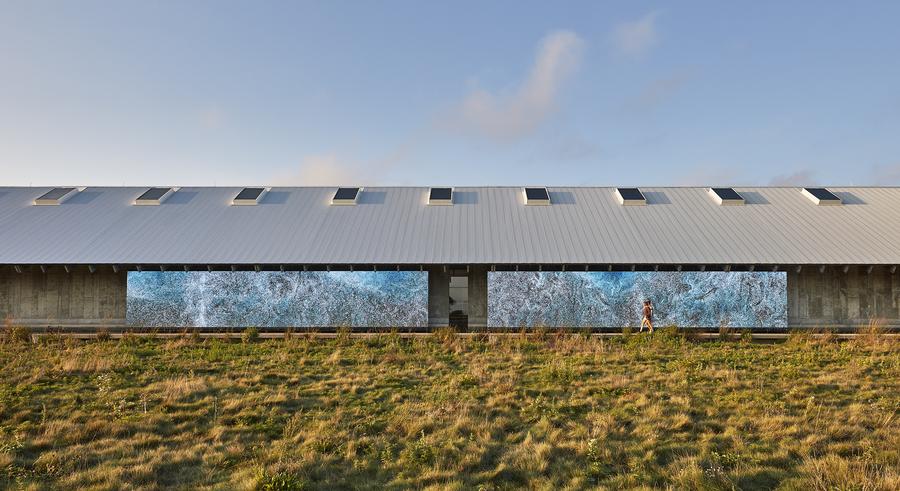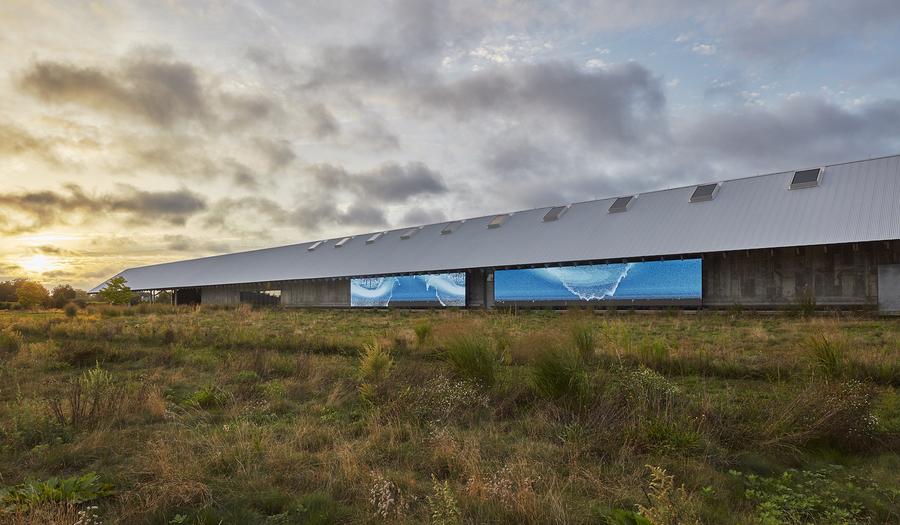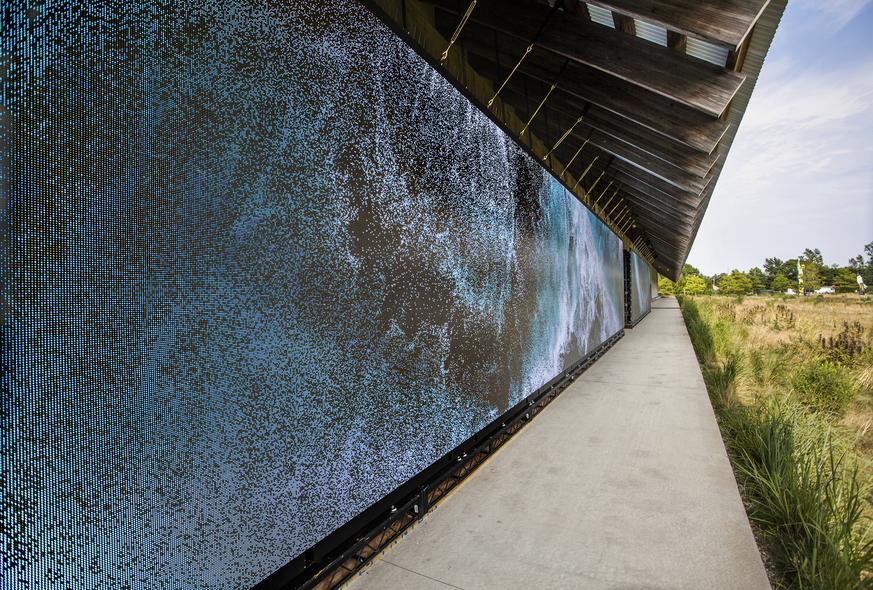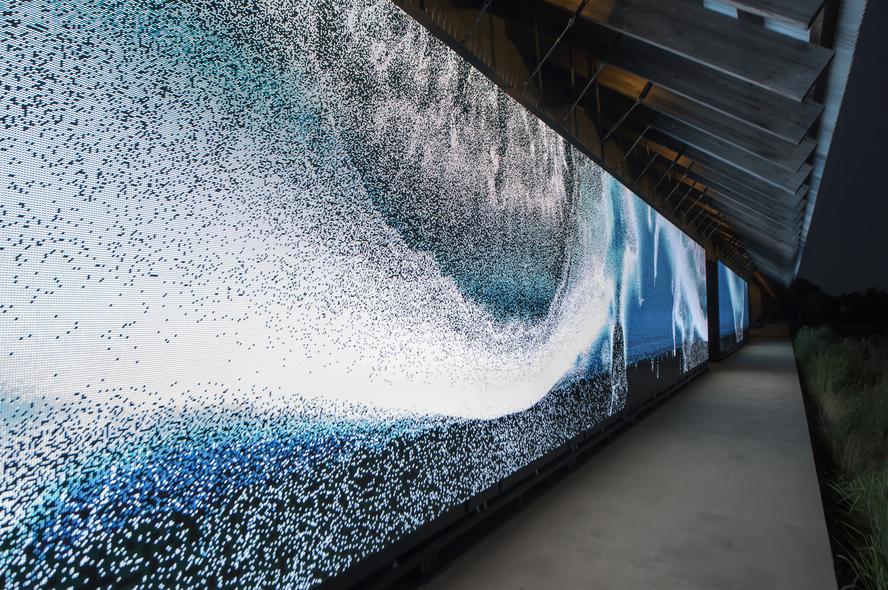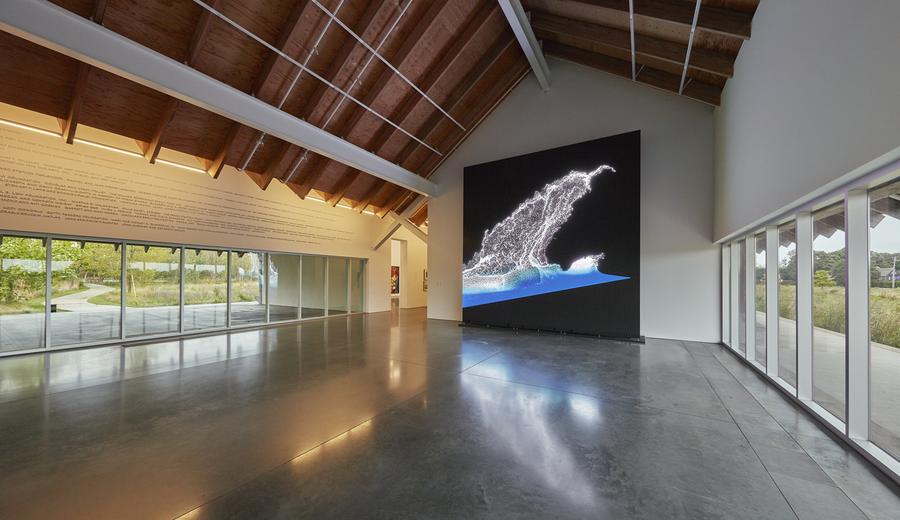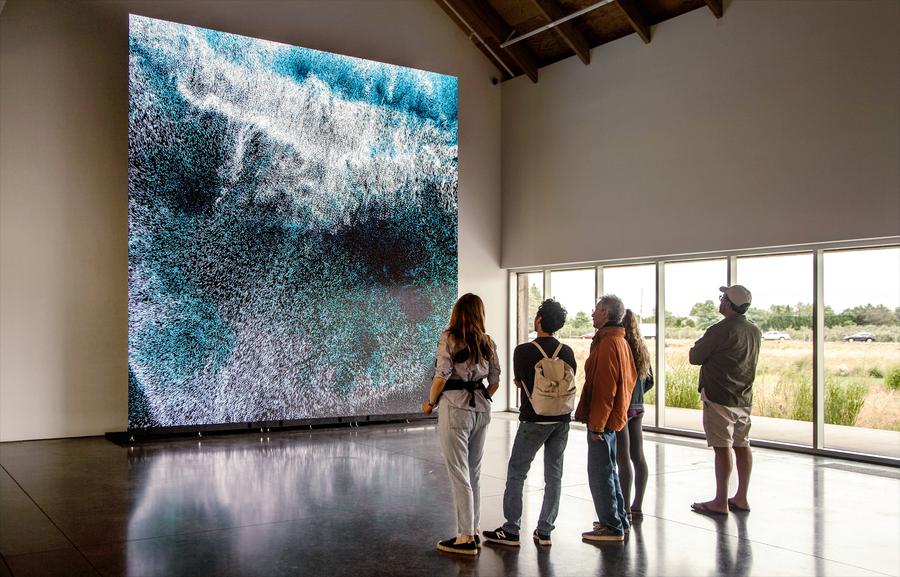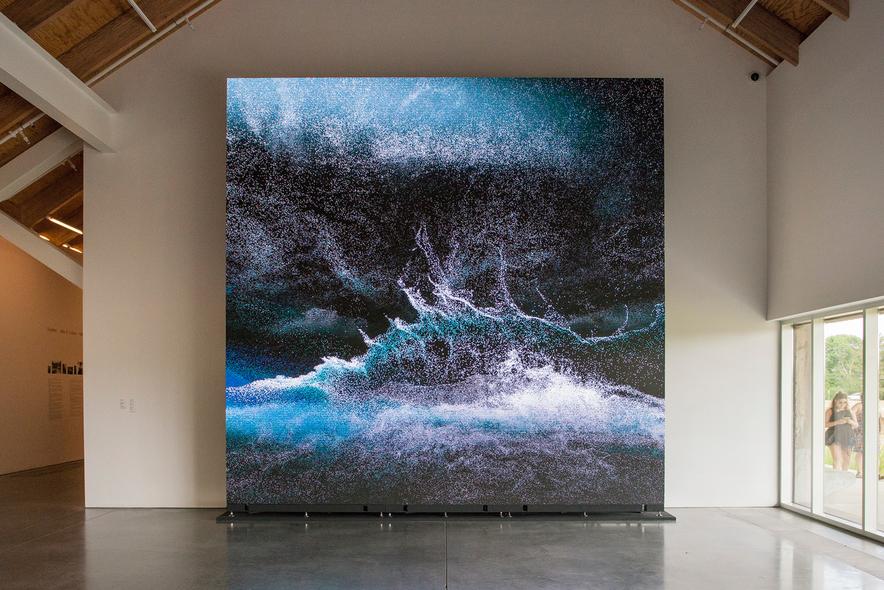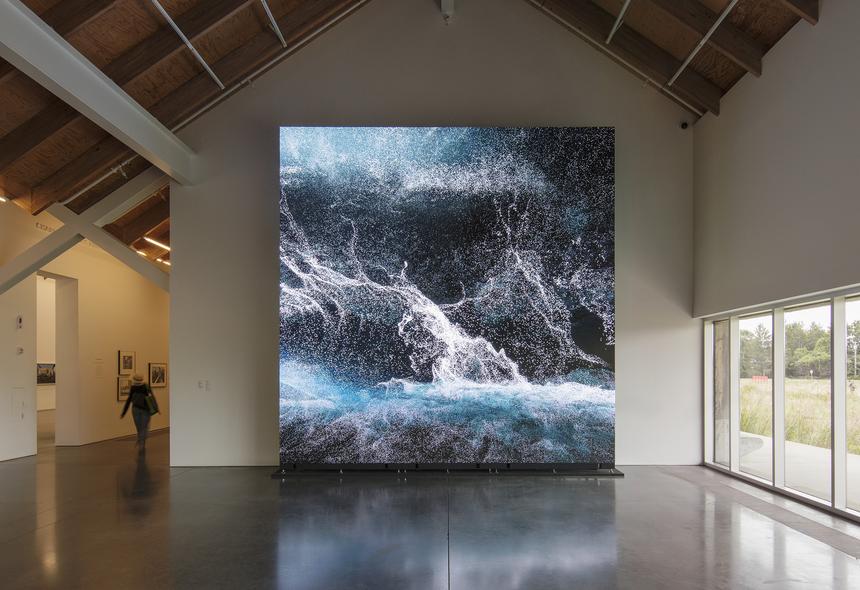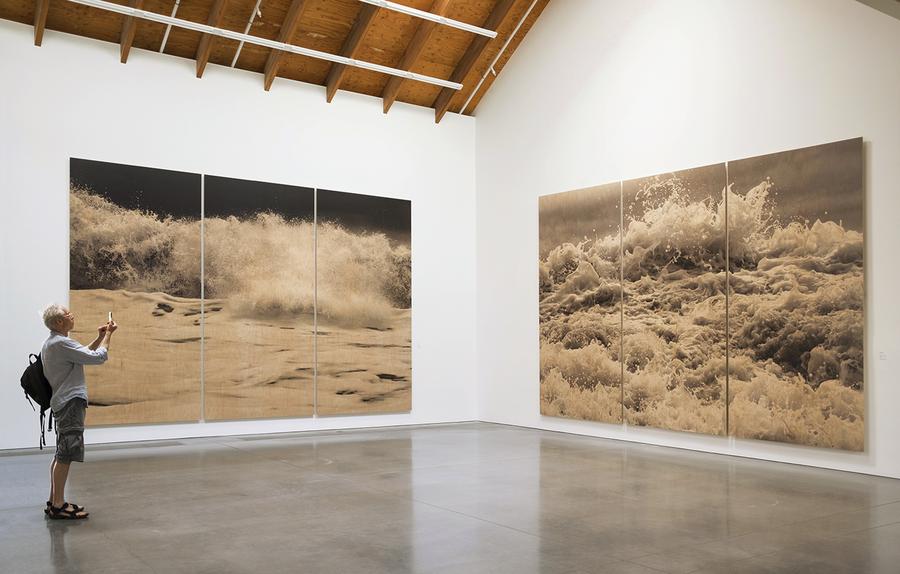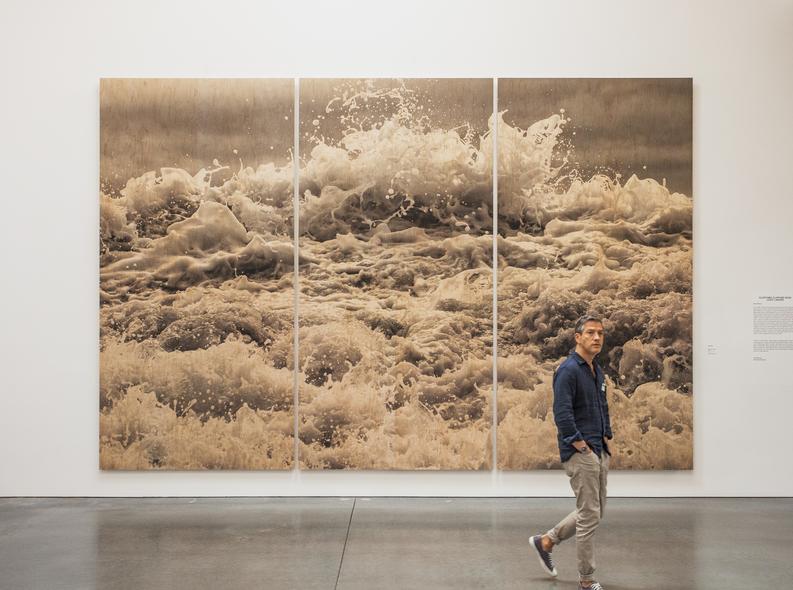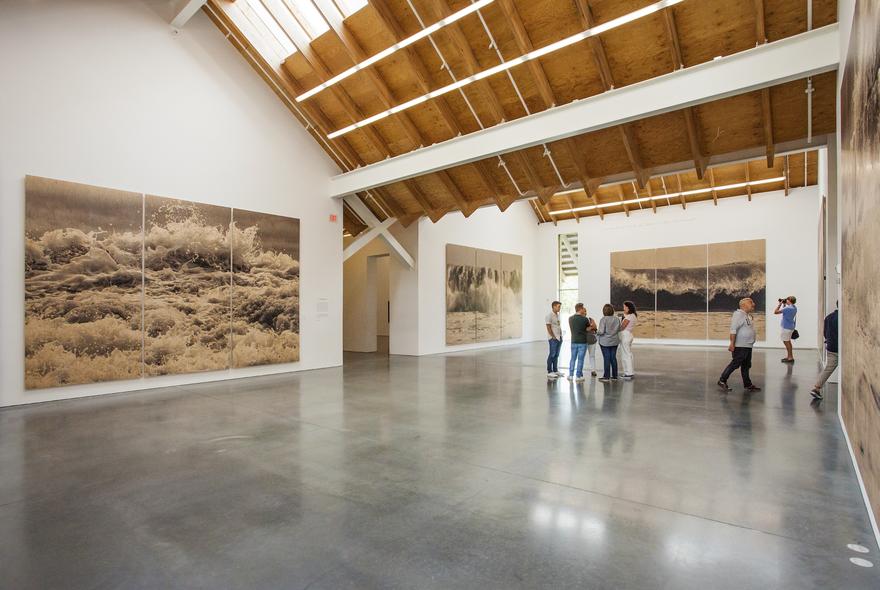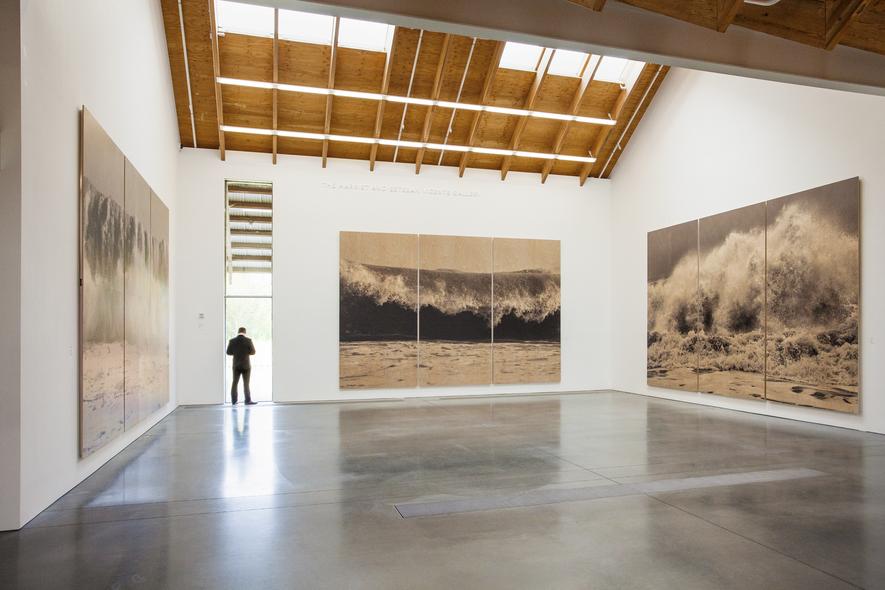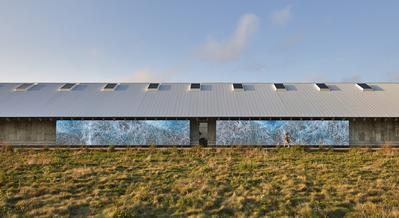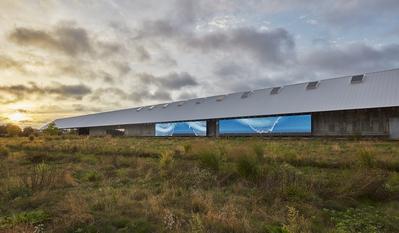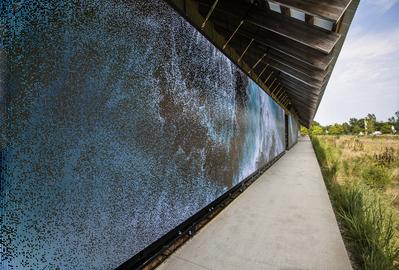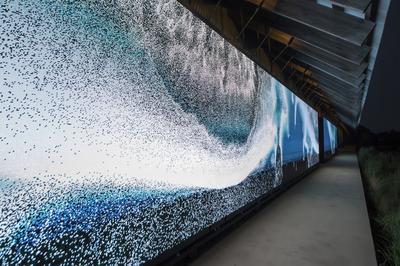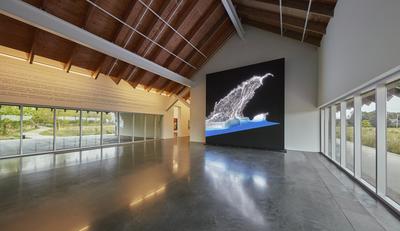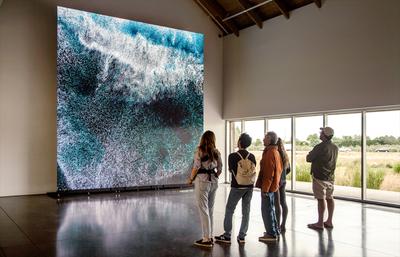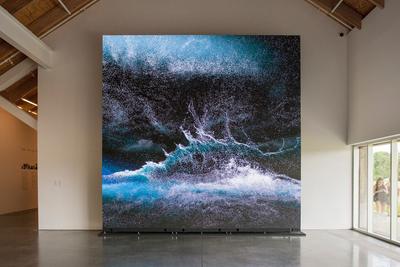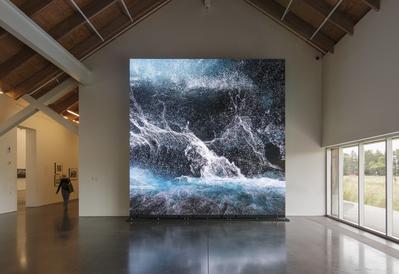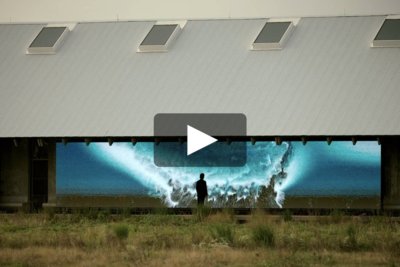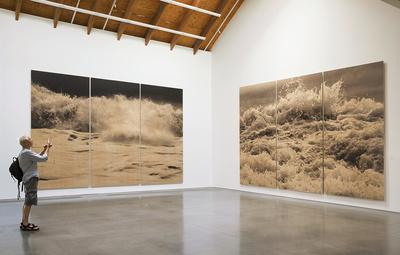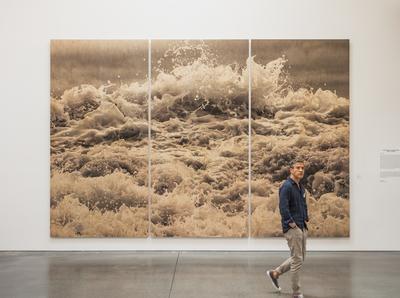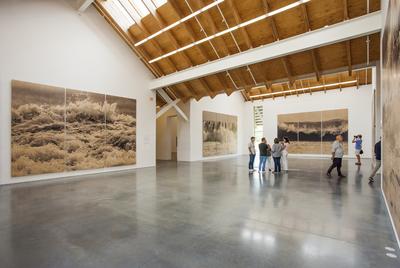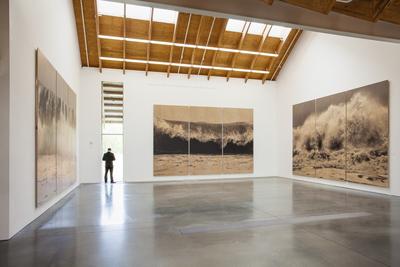 About This Exhibition
The Parrish Art Museum presents Light | Waves, a solo exhibition of Ross' monumentally scaled Hurricane Wave photographs printed on wood, as well as a large-scale installation of his Digital Waves on an LED wall.
The East End of Long Island is notable for its flat landscape, the fluid geometry between land and ocean where a spectacular and endless display of waves celebrate the boundary, and the magical light that fuses these elements into a whole. Light works as a palpable, atmospheric weld that bonds the land to the ocean, and defines what ocean waves look like to the observer. In their turn, land and ocean define the quality of the light. It is a symbiotic relationship, a closed system of natural theater, with land, ocean, light and waves as elemental protagonists.
The goal of the exhibit is to highlight these dramatic actors by revealing them through new media – LED walls carrying digitally rendered waves and large-scale prints of waves on wood. We should come away from the exhibit with a heightened awareness and appreciation of nature – and reminded of the all-important need for us to act as conservators of nature's essential beauty.